SINGAPORE (Virtual) – Enterprise Risk Management (20 & 21 May 2021)
May 20 @ 9:00 am

-

5:30 pm
REGISTER NOW – SINGAPORE
Virtual Classroom | 20 & 21 May 2021 | 2 Days | 15 PDUs
Course schedule: 9.00am to 5.30pm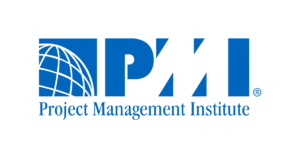 ABOUT THE PROGRAM
Risk Management is essential for any good management practice.  Managers are often under pressure to make decisions and deliver projects on accelerated schedules, and to incorporate new technologies and innovations to stay ahead of the competition. To minimize the possibility of making the wrong decisions, managers should evaluate every decision made and what impact it has on the organization and/or project stakeholders.
This program introduces a well-proven and practical framework for risk management, all in compliance with the ISO 31000 Enterprise Risk Management principles and generic guidelines.  It is also aligned with the Project Management Institute's (PMI) global standard 'Practice Standard for Project Risk Management'.
Combined with subject matter discussions, participants will be organized in simulated project teams to work on real life case studies.  The teams will apply a set of practical tools and techniques to develop complete risk management planning deliverables.
Participants will be empowered with a set of risk management tools, techniques, and practical skills to immediately contribute to their crucial projects on site and back at the office
CREDITS
This course qualifies for 15 Professional Development Units (PDUs) for both PMP and PMI-RMP credential holders under Project Management Institute (PMI) Continuing Certification Requirements (CCR) program Category A.
At ePM Training Services we are fully committed to delivering outstanding practical, memorable learning experiences for all participants, enabling you to attain your individual and company goals, increase productivity and, of course, have fun in the process.
WHO SHOULD PARTICIPATE
This course is perfect for senior managers, project managers, team leaders, and any other stakeholders seeking to implement consistent, well-balanced risk management programs in a cost-effective manner, using proven industry techniques.
LEARNING OBJECTIVES
At the end of this two day interactive workshop, participants will be able to:
Explain risk-related concepts, terms, and principles
Use a proven and practical risk management framework aligned to industry best practices
Describe how to manage organization or project risks by identifying, analyzing, prioritizing, mitigating threats and capitalizing on opportunities
Plan contingency responses, devise fallback plans, identify triggers or early warning signs
Monitor and report on risk status, perform risk re-assessment and audits
PROGRAM OUTLINE
Overview and Risk Management
Risk Management Principles and Concepts
Risk Management Trends and Best Practices
Accountability and Governance
Plan Risk Management
Critical Success Factors for Plan Risk Management
Iterative Risk Management Processes
Identify Risks
Tools and Techniques
The Risk Register
Risk Analysis
Probability and Impact Matrix
Qualitative Risk Analysis and Risk Prioritization
Plan Risk Responses
Risk Response Strategies
Risk Response Analysis
Risk Monitoring and Control
Monitor, Track and Evaluate
Risk Re-assessment and Audits
Risk Communication and  Consultation
Project Closeout
Lessons Learned
Maintain Risk Awareness
THE COURSE MATERIAL and group exercises as used in class have been developed over many years following recognized Instructional Design techniques. All material is regularly updated based on participant feedback and current industry good-practices.
OUR TRAINERS have many years of project management, leadership and training experience. All have used the processes, tools, techniques and good-practices outlined in the Project Management Institute, 'A Guide to the Project Management Body of Knowledge' (PMBOK® Guide) and are able to relate this knowledge to the running of successful projects in industry.
THE TRAINING WORKSHOP is conducted in a group environment where participants are encouraged to participate in individual and team activities to promote learning, build team morale, and reinforce understanding of concepts.
FUNDING SUPPORT – SINGAPORE
PIC CLAIMABLE TRAINING COURSES
Under the Productivity & Innovation Credit (PIC) Grant by IRAS, companies can qualify for either 400% tax reductions or 60% cash payout for training of employees.
For more information please go to the IRAS PIC site.
CITREP
CITREP Expanded supports Critical Infocomm Skills at up to 50% of the course and/or exam fees, capped at $2,500 (course and exam) / $500 (exam only) per trainee. Funding support is eligible for Singapore citizens and permanent residents. Valid for courses and examinations commencing on or before 31 March 2014. Terms and conditions apply.
Please visit www.ida.gov.sg/citrep for full details.
[MR Ref Code: CITREP/FY13/MR/13-09/613]